About us
Metropolitan Capital Solutions is a strategic advisory, restructuring, transaction advisory, and principal investment firm. We serve a broad portfolio of clients, from multinationals to entrepreneurs.
The firm is managed by a team of three Partners: Waldemar Maj, who founded the Firm in 2009, Piotr Rymaszewski and Nicoleta Banica in Romania.
Each of our Partners and Co-workers has between 10 and 20 years of hands-on corporate experience, gained both in Poland and Romania, United States, and globally. Having worked for leading consultancies, commercial and investment banks, investment funds and corporates – including such blue chip institutions like McKinsey & Company, Uni Credit, Elliot International L.P., International Finance Corporation or PKN ORLEN – and having completed in total well over 200 advisory projects over the last decade, we know what it takes to provide Clients with practical solutions that work.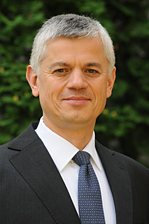 Waldemar Maj
Founding Partner
Waldemar Maj has 20 years of experience in banking, industry, consulting, and government. He served as a member of numerous supervisory boards of listed and unlisted companies. He spent over 10 years in investment and corporate banking in Switzerland (UBS), USA (IFC/World Bank) and Poland. He was Vice-President/CFO of PKN ORLEN, Vice-President of Bank BGZ/Rabobank Group, and President/CEO of DZ Bank Polska.
He also worked for McKinsey & Company and was an Advisor to the Minister of Finance. He holds an MBA from Harvard Business School and Ph.D. in Physics. He recently completed a pro publico bono project of erecting The Free Speech Memorial, under the auspices of the President of Poland, funded from public fund raising.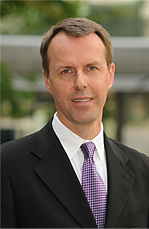 Piotr Rymaszewski
Partner
Piotr Rymaszewski has 20 years of experience in advisory work, investment fund management, corporate turn-around, and real estate investment. He served as a member of numerous supervisory boards of listed and unlisted companies. He worked as an advisor at Poland's Ministry of Finance and as a member of the Board of Strategic Advisors to the Prime Minister of Poland.
Since the mid-90-ties he managed two listed investment funds, Piast NFI and Octava NFI (part of Elliott International L.P. group), where he was directly involved in the turn-around, investment and divestment processes relating to companies with the total net asset value of over EUR 200 mln. He holds a JD degree from Cornell Law School and BA in Physics from University of Pennsylvania.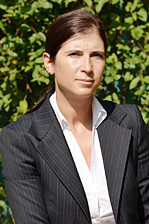 Nicoleta Banica
Partner (Romania)
Nicoleta Banica has over 10 years of experience in investment banking acquired as Head of Equity Sales at UniCredit CAIB Securities Romania, Institutional Sales Manager at KBC Securities Romania, Equity Analyst at ING Bank Romania, and Dow Chemicals in Belgium.
She was responsible for various ECM and DCM projects, including the placing of the largest corporate bond to date listed in Romania, EUR 125 mln, issued by UniCredit Tiriac Romania. She holds an MBA from Nyenrode University, Executive Master in Strategy from University of Amsterdam, and Master in International Economic Relations from University of Amsterdam.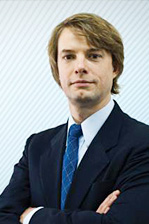 Paweł Dobrowolski
Cooperation in the area of transaction advisory
Paweł Dobrowolski since 1995 has been advising company owners and management boards on strategic business issues. During this time he has worked on over 50 M&A transactions of which some 20 have successfully closed at an aggregate value of over EUR 1 bn. He worked for Deutsche Morgan Grenfell and Advent. He was Director of Warsaw Equity Holding and Trigon.
President of FOR – foundation of prof. Leszek Balcerowicz and a member of the management board of Polish Foundation for the Development of the Education System. In 1989-91 he worked with prof. Jeffrey Sachs. In 2002-2005 he worked with Jan Maria Rokita and coordinated a team of experts. He is an author of a book entitled "The basis for analysis of company's finances" and dozens of articles on central banking, bankruptcy, media and economy. He is a graduate of Harvard University and also a volunteer fire fighter.
Strategic advisory and restructuring
The financial crisis has forced many companies to re-evaluate their strategies and restructure their businesses. Metropolitan assists Clients in tackling the multitude of challenges connected with business restructuring and strategic questions they face. Our Partners have a proven track record in turning around businesses and assisting Clients in solving their strategic issues, improving sales, and optimizing costs.
Metropolitan assists Clients in evaluating operations, developing recommendations, and managing operations to implement strategies for increasing operating profitability and achieving operational turnaround goals. Our operational restructuring services include developing sales improvement programs, cutting operating costs, and optimizing capital expenditures.
Metropolitan is also ready to serve as interim manager (CEO, CFO or COO) when the situation requires outside management resources. We have access to seasoned management professionals. These professionals are experienced in prioritizing issues and implementing working capital management and operational strategies to stabilize operations.
Transaction advisory
Metropolitan assists Clients with both buy-side and sell-side M&A services. Metropolitan provides a full range of services including valuation, transaction marketing, due diligence support, transaction structure, and arranging financing.
Our relationships with banks enable us to assist our Clients in syndicating loans and guarantees with Polish and international banks, obtaining investment loans for expansions, and arranging project financing for green field projects. We also assist Clients with raising bond financing on public markets as well as through private placement.
Our relationships with equity funds and wealthy investors enable us to support our Clients in equity placement transactions. In particular we assist our Clients in raising equity through initial public offerings, secondary offerings or private placements. Metropolitan offers the full spectrum of services including: development of a target investor group and positioning the company's story to the investor community, preparing all investor materials and managing all communication with investors, drafting, negotiating and executing all agreements and documentations necessary for effective equity capital raising.
Principal investment
Metropolitan and its Partners are active principal investors and fundless sponsors backing promising entrepreneurial or restructuring projects. We are able to make decisions swiftly and provide our own funding and that of investors working with us at short notice. We work closely with management on building or healing the business all the way to a successful exit.
We provide below brief descriptions of selected projects ran by Metropolitan Capital Solutions or its' Partners at every stage of investment process: deal sourcing, investment entry, portfolio company value development, exit, as well as in the area of capital markets or strategic advisory and restructuring.
Contact
If you like what you have just read and you want to find out more, please allow us to introduce ourselves personally to you. Write, call or visit us.
METROPOLITAN CAPITAL SOLUTIONS SP. Z O.O. S.K.A
ul. Flory 3/10
00-586 Warszawa
Telefon: +48 22 856 2000
Fax: +48 22 485 35 12
E-mail: info@metropolitancapital.pl
Cooperation
If you have the experience and values we share and appreciate, we are interested in getting to know you. We are flexible when it comes to arrangements and will work with you to set up our cooperation so that it serves our Clients best and fits both parties' needs – from temporary or part-time project support to a full time career. Please send your credentials on our e-mail address: recruiting@metropolitancapital.pl.